Juicy Toy Store Now Open - Shop for Fun in the Privacy of your Own Home

So you can shop for fun products in the privacy of your own home we've opened the Juicy store with over 100,000 lines. Online payment is secure and delivery is direct to your door in discreet packaging.

We particularly like the Adam and Eve Wa Balls on special for $6.99 or if you really want to spoil yourself the Smart Wand Sense Touch Massager from Lelo is the ultimate in self stimulation.

Shop Online Now
Juicy Member of the Month
Our Juicy member of the month is PiperRai. Piper has published a number of great stories including Bored Housewife and Filthy FuckToy. Check out her books in our book store

Here is an extract from one of her stories: "Maybe though, just maybe, it was the fact that I'd seen Coach Barrett's big cock through his sweatpants every day this year when I dropped Nicholas Jr. off for school. I had seen how long it was. How thick. How it stretched the fabric of his otherwise loose-fitting gym wear..." Check out the full story here.
Advertising Spots Now Available on Juicy
Thanks to growing traffic and following requests from a number of companies Juicy Sex Stories are now able to offer advertising opportunities on the site.

This is a great chance for adult businesses to reach a large number of targeted visitors. We can customise advertising space to suit for example by genre or national/international visitors.

Please email team@juicysexstories.com for more information about this exciting business opportunity.
Sharing the Juice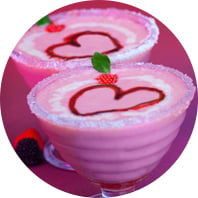 Do you love Juicy Sex Stories?

There are a number of great ways you can share the love.

You forward this newsletter to a friend who could use some juice or share it on Facebook or twitter.

And if you want to stay up to date with every new story join us on Facebook or twitter or subscribe to our blog feed.

We also offer the exciting opportunity of advertising on the site. This is your chance to share your products and services with our fantastic community. Contact us for more details

Big love

The Juicy Team