Learn more about the Sex Toys You Buy
Want to know more about the Sex Toys in your drawer?

This month we caught up with quality toy manufacturer Lelo to talk about the secrets behind great orgasm giving sex toys.

The short version of Lelo's origin story is of three friends who were tasked with buying a 40th birthday gift for a female friend who already had everything. They decided on a sex toy, and were shocked to find nothing tasteful – or even safe – on offer. This was back in 2003; the state of the industry has come a long way since then...

Read the full interview here

- links to Lelo inteview
Juicy Member of the Month
Juicy member of the month for July is Fantastical. If you like detailed, poetic descriptions, you'll love Fantastical's work.

"Her lips and tongue and hand slowly brought my cock to life. Sucking and stroking, sucking and stroking. Her free hand finding one of mine and just holding it. The intimacy strangely perfect. Sucking and stroking. Until I came. She pulled my cock from her mouth as I orgasmed, not concerned with the cum that sprayed her chin and breasts and she mounted me. It was divine!"

Check out the full story here. Thanks Fantastical we love your work!
Lunabelle talks about winning the contest
Sex blogger Lunabelle won our contest last month with her first ever erotic story. We caught up with her to ask her about what it takes to become a sex blogger.

"I decided to become a sex blogger after years of reading sex blogs and collecting toys. As my kids got a little older and I gained some free time, I wanted to stop lurking and participate in the blogging world...." We caught up with Molly to ask her about her blog and to find out what tips she might have for new bloggers on the block.

Read the full interview here
Sharing the Juice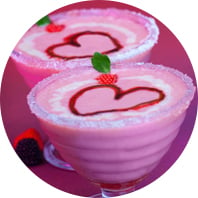 Do you love Juicy Sex Stories?

There are a number of great ways you can share the love.

You forward this newsletter to a friend who could use some juice or share it on Facebook or twitter.

And if you want to stay up to date with every new story join us on Facebook or twitter or subscribe to our blog feed.

We also offer the exciting opportunity of advertising on the site. This is your chance to share your products and services with our fantastic community. Contact us for more details

Big love

The Juicy Team