Personal Details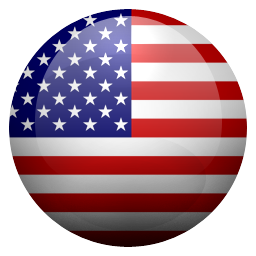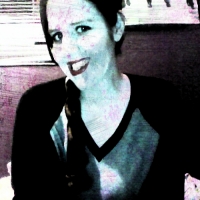 I'm a 23 year old author and journalist from New York. I have 10 eBooks published currently in the Erotica and Paranormal Romance genre. I love writing, reading, photography, graphic design, music, art, and body modification. I'm single. Bisexual. Love to make new friends and meet new readers and potential readers!
About JKGuerrio
Interests
Writing, reading, music, art, travel, photography, graphic design, animals, flirting, movies, tv, erotica, exercise.
Favorite Books
Huge list coming soon.
Favorite Movies
Anything with Adam Sandler, Drew Barrymore, Lucille Ball, Marilyn Monroe, and Johnny Depp in it! ;)
Favorite Music
Music:Love all kinds. My favorites are rock, metal, and hiphop. Love Avenged Sevenfold, Bullet for my Valentine, Seether, Nine inch nails, Marilyn Manson, Rob Zombie, System of a Down, Linkin Park, Slash, Guns n Roses, Motley Crue, Sixx AM, Miley Cyrus, TI, Katy Perry, Snoop Dogg, Nicki Minaj, Eminem, and more.
Favorite Quote
"A wise girl kisses but doesn't love, listens but doesn't believe, and leaves before she is left." -- Marilyn Monroe "Love is like the wind; you can't see it, but you can feel it." -- Nicholas Sparks "Those who dream by day are cognizant of many things that escape those who dream only by night." -- Edgar Allan Poe "The world breaks everyone, and afterward, some are strong at the broken places." -- Ernest Hemingway "We spend our time searching for security and hate it when we get it." -- John Steinbeck "I'm not going to change the way I look or the way I feel to conform to anything. I've always been a freak. So I've been a freak all my life and I have to live with that, you know. I'm one of those people." -- John Lennon "The future belongs to those who believe in the beauty of their dreams." -- Eleanor Roosevelt "Selfishness must always be forgiven you know, because there is no hope of a cure." -- Jane Austen "My great hope is to laugh as much as I cry; to get my work done and try to love somebody and have the courage to accept the love in return." -- Maya Angelou "The best and most beautiful things in the world cannot be seen or even touched - they must be felt with the heart." -- Hellen Keller
Dreams
To be a well known erotic romance author, successful journalist, and well-liked blogger.
Badges
Juicy Friends (7)