Personal Details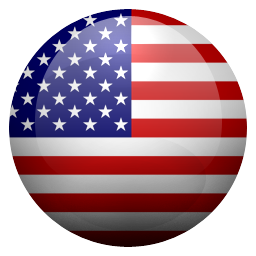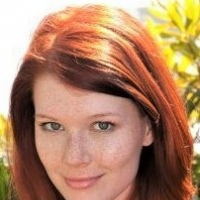 Thank you for visiting my page. My given name is Andrea, but please call me Andi. I am 28, single and bi-sexual. Though I occasionally enjoy the company of suitable men, I lean more toward fem relationships. I enjoy exploring my sexuality and have few limits. I have been writing stories and poems since I was eight years old. As an early teen, when my hormones kicked in, I began writing romance stories. Later, as I began dating, the stories reflected my dating experiences and they became lusty, provocative and arousing. Today, my stories are super-intense, graphic, explicit and highly stimulating. Some readers have reported extreme arousal and the need to take action on their callings. Many of my stories are drawn from personal, real life experiences. I am intelligent, analytical, well-educated and conversational on many subjects, especially human sexuality. My interests go far beyond writing, so please feel free to engage me. I would especially appreciate any comments you may have concerning my stories. Constructive criticism is welcome. I am 5'10", 135 lbs, 36D cup, green eyes, genuine strawberry blond hair with matching, full bush, long, shapely legs and athletic figure. For a more personalized exchange, email me at my address below. If you are on Gmail, we can chat live on Hang Out. If you do not have Gmail and wish to chat live, we can do so on Trillian or Chatze. Please let me know in advance. Thank you for your interest in me and my writing! Love to all..!! Andi
Location
San Francisco Bay Area, CA
About Andrea M Love
Interests
Writing, reading, tennis, beach volleyball, swimming, surfing, fitness, hiking, camping, history, esp WWII history, romantic music, dancing. Most of all, I love long, involved fem love encounters with lots of kissing, necking, oral and face-to-face scissoring sessions with me on top.
Favorite Books
Lust, love and romance; WWII history books. Fav TV is Fox News, Fox Business Network, America's Got Talent. The Voice. Sometimes CNN for fact-oriented news, but, never. political commentary!
Favorite Movies
American Sniper; Lone Survivor; Unbroken; all Clint Eastwood movies, especially, Bridges of Madison County, Flags of Our Fathers and Gran Torino; Saving Private Ryan; Forrest Gump; most any WWII movie.
Favorite Music
Rock & roll; country western; pop; romance; Celine Dion; Sarah Brightman; Whitney Houston; Elvis; Neil Diamond; Blake Shelton; Faith Hill; Taylor Swift; Carrie Underwood; Garth Brooks.
Favorite Quote
"And having thus chosen our course, without guile, and with pure purpose, let us renew our trust in God, and go forward without fear, and with manly hearts!" Abraham Lincoln -- Message to Congress -- July 4, 1861 "Where there is no vision, the people are unrestrained, but happy is he who keeps the law." Holy Bible -- Proverbs 29:18 "The further a society drifts from the truth, the more it will hate those who speak it!" George Orwell
Dreams
FFF, FFFF, MFM, other selective group sex.
Badges


Sex Stories
Juicy Friends (0)