Personal Details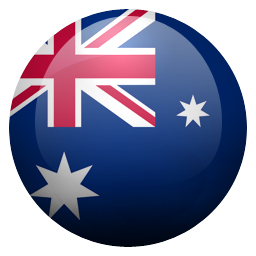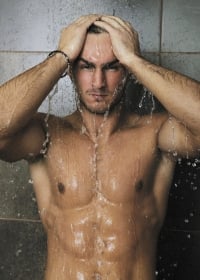 I have discover the Joy of writing and the synergy between it and erotica can be amazing. Looking to expand and grow and make new friends.
About Mr Juicy
Interests
Adventures , Reading , Writing , Looking inside and finding out what makes people tick.
Favorite Books
biography's , true crime , non fiction that takes you away
Favorite Movies
50 First dates
Favorite Music
U2 , Niel Diamond , Classical , Swing and big band.
Favorite Quote
you only get involved , if you get involved
Dreams
To travel and meet amazing people and see the world and all it has to offer. To experience all life has to offer me.
Badges





Sex Stories
Favourite Sex Stories
Juicy Friends (65)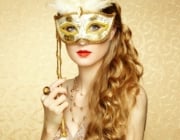 I was ready and didn't need to be asked twice but I have learnt to always make sure a girl is ready before you just shove one inside her. She laid there on the desk legs spread wide her hand rubbing her clit. "Come on Santa bring those big sacks over here let me empty them for you. I want all your goodies you have inside them". She cried as if about to overheat.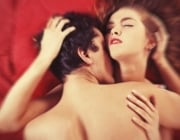 Lina looked around the room. She knew what she had to do. Slowly she pulled up her skirt and walked over to where I sat. "That's a good girl. Now lay over my lap." Her undies were gone and her red pubes were covered in pussy juice. Slowly she laid herself over my knees. I rubbed her ass cheeks moving her just a little, not needing to but just wanting her to know where she was and who was in charge.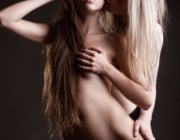 I felt her mouth wrap around my cock and she sucked lightly back and forth. Slowly she became more forceful as she sucked my cock all the way to the base, gagging a few times but continuing to suck until I was deep in her throat. Her face touching the base of my pelvis, her nose buried in my pubes with her eyes looking at me proud and wanting.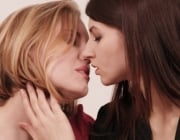 My wife dropped to her knees and started to lick Helen's smooth bald pussy. I could see her lips were pink and parted. Alice licked and sucked on each lip and then started to lick Helen's clit in small little circles - not unlike what sends Alice off when I have the pleasure of eating her. It didn't take long before Helen's body shook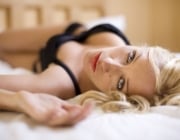 I interrupted. "This is how it's going to go. Firstly you can toss the covers off you as you won't be needing them. Then you can call Charles and tell him he won't be needed. Then you will come to me on this chair where I will spank that little ass of your red. Then I will have my way with you, and that fucking sexy ass of yours." She dropped the covers knowing she was caught. "Yes James." she said without a fight.