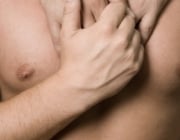 I let a friend stay with me while his divorce went through. One night after a few beers I found out that he was Bi-sexual. My longest fantasy finally came true.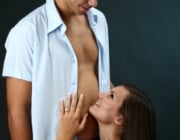 What's wrong with me? I'm str8 guy but can't I stop sucking my friends cock. It all started with me having a huge thing for my best friend Shawn's girlfriend. Linda was five foot three, one hundred and twenty pounds and very sexual. And best of all she loved to suck cock more than anything.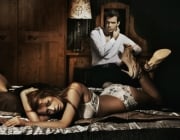 Helen had to admire Petersen's control. She'd locked eyes with George as he'd entered the room and kept her lips firmly sealed around the engorged and twitching tip in her mouth. The tip of her tongue pressed tight against his slit making rapid clockwise circles. She saw his toes curl and he held his breath as he released. The position of her tongue stopped the waves of his cum shooting to the back of her throat, gagging would have spoiled the moment. She opened her mouth just enough to let a stream of white slide slowly down his shaft and over her fingers, sill gently gripping and pumping him. All the while staring at George, she finally took Kris out of her mouth and kissed his moist end with exaggerated puckered lips, flashed the most contemptuous smiling sneer she could muster, then bobbed to catch the river of cum, running her tongue unhurriedly and enthusiastically back up the throbbing member.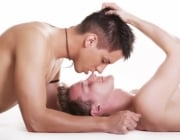 blowjobs-swallowing-voyeurism-jacking off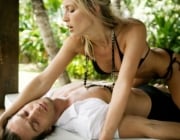 George howled as her tight hole took him in one swift action. He made a half assed attempt to remove the blindfold but then settled back as the urgent rhythm made him forget everything but the sensations he was feeling down there. He had been starting to get close with the blowjob, the break had reset him but this was definitely going to make him blow! He reached out and pulled her hair eliciting a gasp but she didn't stop. He just wished he could see the sight of that pert ass bouncing on him. He'd not been this hard and this turned on in as long as he could remember. Even the condom wasn't spoiling this!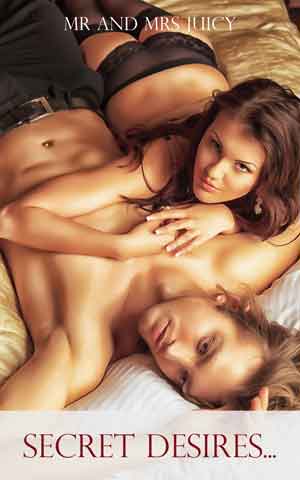 Erotica books - collections of naughty sex stories by our Juicy members. Get your erotica book featured here
Featured Members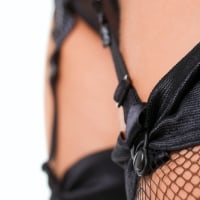 What can I say?... Gotta love sex. Makes me smile. Makes me shine. Know what I mean?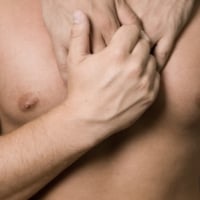 I believe I have reached half way through my life. made some great decisions and some dumb ones. I try…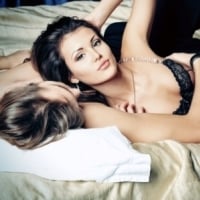 Why do I smile? Lots of sex that's why. If you get a lot of the good stuff you can't help but smile…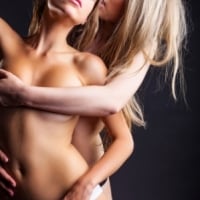 I've always been into girls for as long as I can remember. Love writing erotic stories and would love…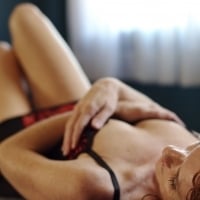 Published erotica author under the name of Jade Melisande; kink, sex & relationship blogger at KinkandPoly.com;…
Featured Interviews