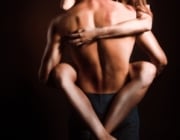 I couldn't take it any more. I dragged her down and leapt on top of her. My cock slid strait back inside her. I laid on her, my full weight pushing her into the bed as I pumped into her pussy though her spread, opened legs. Her hands roamed my back as her nails start to find their mark. This just heightened my lust and want for her and I picked up my pace. I needed to be in her right inside her.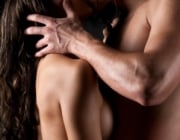 Her bra was white satin and pushed her breasts into a fantastic cleavage. She reached behind her back, unfastened the clasp and covered her breasts with her arm as she slid the bra off. Then slowly, tantalizingly slowly, she dropped her arm away to reveal her beautiful pert breasts. Fondling her breasts and licking her lips, she dropped to her knees.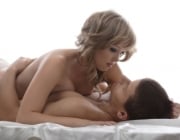 He parted my legs and started licking my wet and throbbing pussy. I could feel his tongue on my vaginal lips as my nails dug into his back. I arched my back and spread my legs even wider. I moaned loudly as he licked my pussy dry. I had heard stories of multiple orgasms, but little did I know this night it was my turn.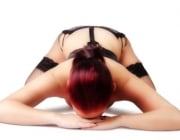 She jumped off and knelt on the side of the bed. She has learnt her position well. As I walked behind her cunt was placed exactly where my cock would meet it, no need to stretch on my tip toes or scrunch down. I felt her back with my two hands rubbing her butt cheeks as I went. Her pussy was sodden and ready willing to take me inside.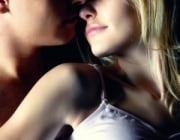 I jumped in the back seat and Jane slid in next to me. I told the driver where we were going and we took off. Before I even had the address complete Jane had undone my zip, pulled my cock out and started wanking me. My pre-cum was oozing again. Jane whispered in my ear 'I want to suck you and lick you clean.'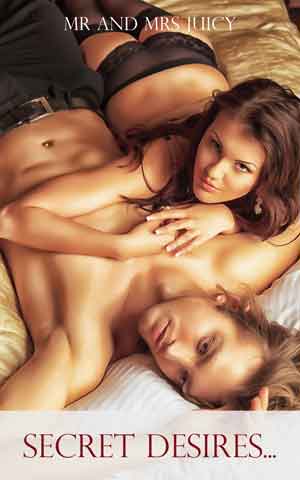 Erotica books - collections of naughty sex stories by our Juicy members. Get your erotica book featured here
Featured Members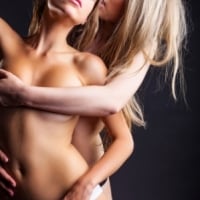 I've always been into girls for as long as I can remember. Love writing erotic stories and would love…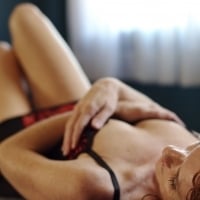 Published erotica author under the name of Jade Melisande; kink, sex & relationship blogger at KinkandPoly.com;…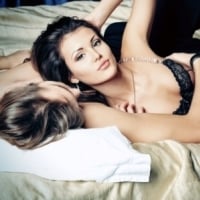 Why do I smile? Lots of sex that's why. If you get a lot of the good stuff you can't help but smile…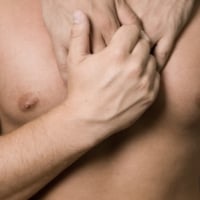 I believe I have reached half way through my life. made some great decisions and some dumb ones. I try…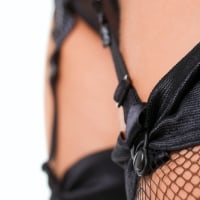 What can I say?... Gotta love sex. Makes me smile. Makes me shine. Know what I mean?
Featured Interviews