I'm not what you call a good girl. Some people would call me easy. Others would call me a slut. I won't deny being either. Most of what they say about me is true, I've sucked my fair share of cocks, been fucked by more than my fair share of men and even let a few of them splatter their hot cum all over my skin. However it had all been on a one on one basis until one hot summer night.
I bit her nipples harder than before taking care not to leave marks, and smacked her pussy repeatedly until she wiggled with pleasure, cumming in a wave of ecstasy and delight in one combined motion. I rubbed her clit until the wave ran out. Her eyes looked at me full of want.
I went down on my knees and opened his jeans. My heart was pounding and my nipples were painfully erect. I pulled out a thick cock - as muscular as his arms. This cock would rip me open. His hands were caressing my hair and he gently pushed his cock into my mouth. It was huge. I could hear him moan as I moved his dick inside my mouth. I was a cheating wife!
The guys launch at me and grab my clothes; buttons spraying everywhere as they rip my top off.I feel hands throw me to the bed ripping at my tights - the last barrier of clothing protecting me from the impending onslaught. I am lost in a dream I've had a thousand times but only today it's real. The men are real and the cocks are real.
Her cries were making me harder by the second; this sex goddess with her legs spread in front of me begging for my cock was more than a dream come true. I took a step closer and held the base of my cock as I slid the head just in the entrance of her hole. Then I pulled out and rubbed it along her slit keeping pressure on it so it rubbed her clit as I went. Then back inside, then out, going a bit deeper each time.
Juicy Sex Story Contest
$500 First Prize
Winner announced
Juicy Sex Stories is a FREE source of high quality, 100% original erotic stories to juice up your love life.
Our erotica is written by members of our passionate Juicy Community. Our community are a mix of experienced and new writers of erotic fiction. We are very proud of the fact that new writers use Juicy as the first place to put their work out into the public domain. Our experienced writers are always on hand to offer encouragement and help.
New writers also really appreciate our guide to writing sex stories which contains guidance on things like writing erotica dialogue, paragraphs and punctuation
Ready to browse our free sex story database? Free Sex Stories here
Juicy member of the month for July is Fantastical. If you like detailed, poetic descriptions, you'll love Fantastical's work.
"Her lips and tongue and hand slowly brought my cock to life. Sucking and stroking, sucking and stroking. Her free hand finding one of mine and just holding it. The intimacy strangely perfect. Sucking and stroking. Until I came. She pulled my cock from her mouth as I orgasmed, not concerned with the cum that sprayed her chin and breasts and she mounted me. It was divine!"
Check out the
full story here
. Thanks Fantastical we love your work!
Want to know more about the sex toys you buy? We've Lelo all the questions you need answers to...
Featured Members
I have discover the Joy of writing and the synergy between it and erotica can be amazing. Looking to…
I am an erotic romance author currently published by Langley's Lovelies, a photographer, and a decent…
I love to write sex stories - my fantasies spread across lots of genres. Let me know what you think…
I love to write. On rare occasion, I weave a raw tale of a more illicit nature.
The world's foremost Smutstress. I can say that, because I made up the word.
Featured Bloggers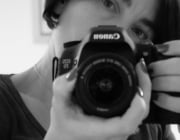 Molly's Daily Kiss is an intimate portrayal of Molly – a 40 something British woman.
Dangerous Lilly is one of the best known sex bloggers in the industry.
Busy working mom by day, sex toy collector and reviewer by night.